Regular dental visits are essential to make sure oral health problems — from tooth decay to oral cancer — are detected and treated in a timely manner. At our office, your oral health is our paramount concern. We want to make sure your teeth stay healthy, function well and look great! From regular cleanings and exams to advanced restorative treatments, all of your routine dental needs can be met right here.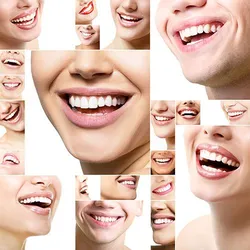 Services we offer include:
TMD/TMJ treatment . Use of Botox to treat TMJ pain/headaches. We ice up the Botox injection area before the injection for more comfort!
Juvederm Fillers . We do Juvederm Fillers under local anesthetic for extra comfort without extra charge.
Sealants for children
Single appointment root canals
All porcelain crowns
Lumineer veneers . Veneer is as thin as contact lens and it can be done without shots or drilling.
Tooth-colored fillings -composites
Invisalign for both teens and adults
Place and restore dental implants
Implant supported dentures
Removable partial dentures with aesthetic clear clasps (no metal clasps)
Atraumatic extractions including wisdom teeth extraction
Sport mouth guard to help prevent young athletes from getting mouth/teeth injury.
Night guard (for full arch or to be worn on anterior teeth only)
Sleep apnea devices
No metal bridge called Bruxzir bridge
Obsidian bridge . This bridge is made of new type of ceramic called Lithium Silicate. Ceramic pressed to metal which is 5x stronger than traditional porcelain pressed to metal bridge.
Non-surgical periodontal treatment (deep cleaning).
Bone grafting
Teeth whitening
Vivera retainers/clear tray retainers
Emergency Dental Treatment
If you have a life-threatening or severe injury, call 911 or go directly to the nearest hospital emergency room. We can treat a variety of traumatic dental injuries, including teeth that have been chipped, moved, or knocked out entirely. Please call our office for assistance.